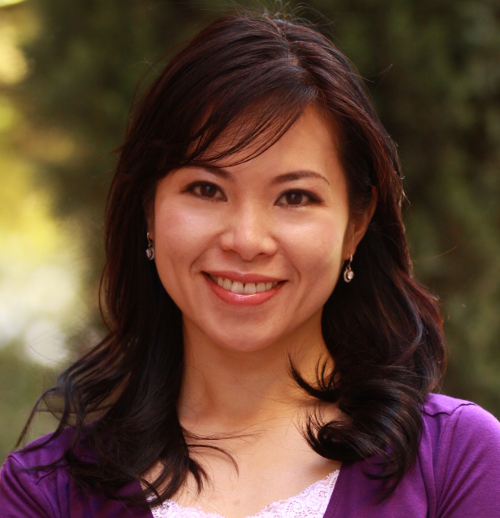 Ms. Mei Ling Yiu is a gifted Executive Coach who creates transformation of people's lives from the heart.  She has worked with and trained by the top personal transformation leaders, from the world's top peak performance strategist Tony Robbins to the original founders of NLP (Neuro-Linguistic Programming). She helps people create the change they want and need in their lives—be it finances, careers, relationships, health, or spirit.
Mei Ling loves empowering her clients to experience profound, lasting transformations in just a few sessions, rather than a few years. She believes that anything can be achieved through becoming aware of unconscious patterns and through shifting the core identity that determines our attitude, our behaviors, and our lives.
Her Background – Logical and Systemic Thinking

Her gift comes from her versatile journey, which combines the best of the East and West, of science and spirit, and of logic and creativity.
Mei Ling graduated from University of California, Berkeley with a Computer Science degree.  She had a well-paid career in the high-tech in Silicon Valley for over ten years. She had all the status, the security, and the success that everyone wanted. Yet, she knew there has to be something more to life. She embarked on a journey to find that passion, that love, and that fulfillment.
Her Transformation – Intuitive and Heart-Centered

Within 2 years, she created an entire new life beyond anything she ever dreamed possible. She has an outstanding relationship with her family, which was previously strained and absent.  She has the freedom to travel the world, whereas she was once tied to a 9-5 job in a cubicle.  She has the power to change lives and facilitate transformations with hundreds of people, whereas she was once very shy and introverted.
Now, she shares what she has discovered and has lived – that joy, happiness, and peace that is available to anyone at anytime, so that others may create their dreams, right now.
Making a Difference
| | |
| --- | --- |
| In 2010, Mei Ling formed Personal Development Lovers – to connect like-minded people who love personal development.  She admires people who are willing to take actions in order to take ownership of their lives. Her intention is to provide a supportive and empowering space for people who are interested in personal growth and professional development. | |
| Mei Ling is also a facilitator of Systemic Constellations (Family Constellations). She has a Meetup group – Systemic Constellations: Order of Love & Success – where she shares this powerful healing modality with the community. | |
| Mei Ling is founder and organizer of San Francisco Power Team, a community for Tony Robbins' graduates living in Northern California. | |
Communities She is A Part of
| | |
| --- | --- |
| Mei Ling is a proud graduate of NLP Marin, the most holistic Personal Change and Transformation program in the world. This school is well known for its deep understanding and appreciation for human beings and its compassionate approach toward creating lasting change. She is also a Teaching Assistant at NLP Marin, facilitating the learning and transformation of the students. | |
| Mei Ling is an active member in the Senior Leadership & Trainer Program at Robbins Research International.  As a Senior Leader, she contributes her time and leadership skills to facilitate life-changing breakthrough of the event participants at Tony Robbins' events. | |