SUCCESS STORIES FROM COACHING CLIENTS
---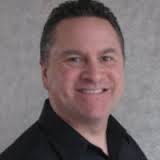 Jeff Joslin
Founder and CTO
Bizooku – Mobile App Development Platform
"After working with Mei Ling, I am now able to fully excel at 100% of my role as Chief Vision Officer for Bizooku, which is to create possibilities out of what may appear to be impossible.
I have been on a personal development journey most of my professional career but I knew I was not performing at my highest level. Her coaching helped me quickly identify and then realign perceived barriers resulting in exponential growth in my business and deeper and more satisfying relationships."
---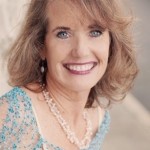 Lynn Kirkham
Chief Inspiration Officer
Yes, You Can Speak!
"Mei Ling is a gift. I have done much personal development work and the results with her were significant. She has helped both me and my husband shift unconscious patterns, some of which we had no idea were holding us back so dramatically. I now have a much more loving relationship with my husband, and he is feeling more focused, more certain and more successful.
Her work is fast and deep, and once she untangled the relationships within our family big changes happened quite quickly in our lives. I recommend her highly."
---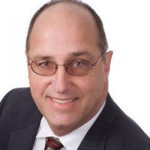 David Gazave
Certified Business Coach
ActionCOACH
"I just wanted to let you know that since your coaching session with me I have more energy and enthusiasm than I have had in years. That one issue was draining me.
I need less sleep and feel ready to take on the world.
Thanks much!"
---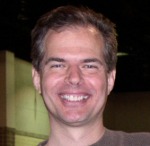 Steve Omohundro
President
Omai Systems
"Mei brings a great wisdom and sensitivity to her work. She used powerful tools from Neuro-Linguistic Programming to help me access both a powerful vision for my future and the origins of my current beliefs in the past. It was very powerful to step outside of my present experience to see it from an outside perspective.
She beautifully combined rational, hypnotic, and emotional tools to create a powerful effect. Highly recommended for creating shifts in any important area of your life!"
---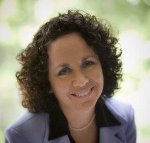 Lisa C. Decker
Certified Divorce Financial Analyst
Divorce Money Matters
"Mei Ling has an uncanny capability to sense what is simmering below your surface and help you move beyond blocks. In one session she helped me peel back the layers of family hurt and pain and see beyond it in a way that truly helped me heal my beyond just the past generation. It was very powerful.
She has a kind heart and cares about her clients. It was a such a pleasure to work with her. Thank you, Mei Ling for your gifts to the world."
---
David Plush
San Francisco Luxury Homes Realtor
Better Homes & Gardens
"Mei Ling has an extraordinary gift for facilitating healing and lasting change. We worked with the resentment I have had all my life towards my father. In the process of working with her I could understand him better and feel more neutral. We hadn't seen each other for years and we recently met for lunch. I felt I could really see who he is for the first time and feel compassion for him instead of judgment, resentment and anger.
The world would be a much better and loving place if everyone could have the honor and pleasure of working with Mei Ling!"
---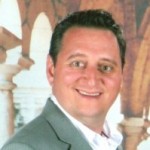 Marco J. Robert
Senior Business Consultant & Turnaround Expert
Tumiza Strategy Consulting
"I'm very grateful for Mei Ling and for her devotion to sharing her passion for human growth with the world.
In my first session ever with her, using psycho analysis tools she has gathered from different sources perfected over the years, she was able to help me quickly discern THE reason for the setbacks in my life.  Within an hour of being with her I came out of the session enlightened with both the cause and the solutions to my most preoccupying life hurdles.
I highly recommend her to anyone interested in create immediate and long-lasting shifts in their lives.
Thanks Mei Ling!"
---
Patricia C.
San Francisco, CA
I met Mei Ling back in 2011 when I was in an extremely difficult intimate relationship. I've done many self-discovery works, from Catholic practices, various types of meditation, inner child, EMDR, emotional tapping, NLP, family constellations, somatic experiencing, law of attractions… you name it. I've been on this journey for over 5 years and I've came a long way in learning about my past and discovering who I am. Each and every one of the programs I did and the people that were instrumental to my self-discovery and personal growth journey had helped me becoming emotionally stronger and more self-aware.
When Mei Ling recommended me mini family constellation a few years ago, I highly rejected it and insisted on doing full family constellation instead. I realized today I rejected her mini family constellation suggestion because I wasn't brave enough and emotional ready enough to be able to feel the feelings of others or to want to stand in their shoes. I had a lot of victim mindset and false confidence in myself. Before I go on, mini constellation as suggested is a mini version Family Constellation. Instead of having various people representing people and elements in your ancestral or family dynamics, mini constellation offers one on one work with the practitioner. Meaning, you'll be representing yourself, your family members, and/or ancestors. This way, instead of having other people feel the emotions of your family members or ancestors, you'll be the one who will feel your family members or ancestors' emotions. And the practitioner like Mei Ling, will represent a role and come up with creative ways to make up for the shortage of representations for roles.
Mini family constellation helped me tremendously because I now have complete understanding and compassions for my family members and ancestors on issues we worked on. It also brought home a recognition that what happened to me as a child wasn't personal. My family members and ancestors had their own issues to deal with and had no intention of hurting me. Instead, they want the best for me by doing what they knew was best for me. Really, in my opinion, this is the best way of standing in other people's shoes! Especially when you're working with a creative practitioner like Mei Ling.
Important notes: In many cases, mini family constellation isn't going to be completely the same as full family constellation. Both have pros and cons, it would be good to explore each one to see what fits your situation the best. Mei Ling had helped me experience my family members and ancestors' emotions and points of view that I wasn't able to experience from the other works that I did. Yet, the other works that I did helped got me to where I am today to be able to take on this unique healing modality.
---
M. Ma
Spiritual Guide, Oneness Trainer, Wichita, KS
"I've done a lot of personal development and spiritual work in my life and just wanted to say that the Family Constellation experience for me was very profound though.  It helped clear up "stuck energies" from my parents and ancestors that were affecting me in my life that I wasn't even aware of.   There seemed to be a very profound clearing that happened at the constellation. After the constellation I feel like I have more energy and focus on the things that I want in my life whether it's my intimate relationships or the business/financial goals that I have.
I would highly recommend it to anyone.  Mei Ling is a fantastic facilitator who explained each step and gave clear instructions for me and the group."
---
Sheila J.
San Francisco, CA
I was searching for an answer to why my entire family seem to have difficulties in finding lasting, fulfilling relationships. I often wondered if there is a family pattern, if it is my self-sabotage, or if I just have not found my perfect match. I had so much doubts and fears of loving someone, of getting hurt, of ending up alone…
In the first 30 minutes of the constellation, I felt confused and frustrated by the massive mysteries and questions around my family's histories. Mei Ling took a different approach than the other personal development techniques I have tried, yet it seemed that my problem may be too complicated. Just as I thought that this might not work, something came up from my past that shocked me and chocked me up.
I had no idea that this incident had so much control over me–conscious and unconscious. I was not ready to share this sensitive matter openly with anyone, much less the entire room! Mei Ling was very considerate of my privacy and of my results. At a break, she took me aside to another room and we resolved the traumas.
Even though no one had any idea what happened between us, there was still an energy shift in the entire room. I can't thank Mei Ling enough for what she did for me! A huge burden of over 10 years had been lifted from me, and I felt such a relief and closure from that very sacred part of my life. I could not believe all of this happened in just 1 session, in just 2 hours. For the first time, I realized that I had this unconscious belief that I did not deserve happiness and that was the reason all of my relationships did not work out! I don't know what the future will hold, but I can say that it's more positive, happy, and loving than ever before.
Family constellation created a new experience in my life. I feel anyone could benefit from this, rather than participate directly or just observe. Thank you, Mei Ling! I appreciate what you've done for me, and for everything you are doing to heal and to empower people to be the best version of themselves, free from all the limits. Please keep on doing what you do and helping people.
---
Hope
Social Worker, San Francisco, CA
"Not only was I intrigued and impressed with the whole family constellation concept, Mei Ling brings them alive in a very special way. Her dedication and commitment to her clients and their needs made this a win-win situation for the clients and the rest of the workshop attendees."
---
Cindy O.
Registered Nurse, San Rafael, CA
"I had been going through a challenging time in my life and had felt stuck and afraid for the past six months.  I had tried many things but had not been able to shake off the heavy feeling of despair. 
Working with Mei Ling turned a corner for the old stuck emotions.  She gracefully held a very safe and secure space for me to open up for possible changes within me.  I actually felt some very deep openings in my body, breath and psyche during our session.
After only one session I have already seen some profound shifts in my confidence, security and in my ability to feel less stuck and experience more joy. 
I am so grateful for Mei Ling's compassion, skill and expertise that she offers to her clients and would gladly recommend her to close friends and family."
---
TESTIMONIALS FROM WORKSHOP ATTENDEES
Rani N.
Consultant, Coach and Cultivation of Transformational Leaders
---
William Benoist
Vice President Information Services and Certified Professional Coach
"I have had the opportunity to attend several of Mei Ling's workshops and have found her to be an excellent trainer. Mei Ling has a natural gift teaching others and is always well prepared and organized for her events. She quickly captures the attention of her audience and one can easily tell her enthusiasm for the work she does. I have no hesitation recommending Mei Ling's training programs and any company or organization considering her will be making an excellent choice."
---
Justin R.
Five Branches University and Clinic
"Mei Ling has a way  of connecting and communicating with entrepreneurs and professionals in Silicon Valley that creates results."
---
Mike Wilson
ACE Certified AMX Programmer, San Francisco Bay Area

I've attended a number of Mei Ling's workshops and am always impressed with her teaching style and insight into the needs of each participant. She balances her unique power with a grace and warmth that makes her one of my favorites. There's no doubt that she cares for each of her clients and students and strives to give them what they need to achieve their goals.